Disney Cruise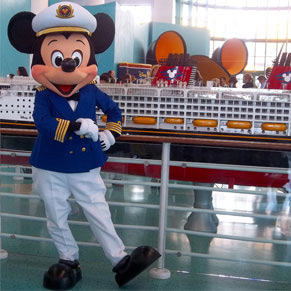 Every Disney Cruise is different for everyone who sails. Their ships are built with all ages in mind.
Kids – With some of the most extensive youth activities at sea, kids 3-10 play in spaces designed just for them.
Teens & Tweens – Exclusively for 11-13 year olds.
Adults – While the kids are off on their own adventure, escape in every way you can imagine. Indulge at the adults-only pool where you can savor a "tropical treat" in a glass or enjoy fine dining at the adults only restaurant.
Families – Together you can enjoy breathtaking Disney musicals, deck parties, game shows, dive-in movies on deck and fireworks at sea. Did you know that Disney cruise line is the ONLY cruise line that have a nightly fireworks show? How magical is that!
---
Disney has four cruise ships in their fleet. They are the Disney Magic, Wonder, Dream & the new Fantasy.
Disney cruise line sails throughout the Caribbean, Mexican Riviera Maya, Alaska, Europe, Hawaiian Islands, Pacific Coast and the Bahamas. With the Bahama's cruises, you will dock at Disney's own private island called Castaway Cay (pronounced Key) where you will experience sun, sand and Disney magic. For more information on Castaway Cay, click here.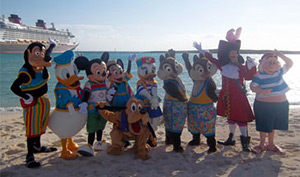 Call me at 920-339-3295 and together we will plan your trip!