Welcome to Punta Cana!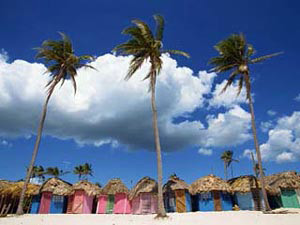 Punta Cana, in the Dominican Republic, is a stretch of more than 20 miles of beaches. With average temperatures in the 80s, it's no wonder that this area has sprung up with resorts, many of them all-inclusive. In fact, the beach is the main draw for tourists to majestic Punta Cana, and those who want nothing more than to relax in the sunshine along the water's edge will find the Coconut Coast a pleasure-seeker's paradise.
Punta Cana is known the world over for stunning beaches, romantic settings, and amazing golf courses. The East Coast beaches of the Dominican Republic's have consistently been ranked as some of the world's best by those who have visited them.
In Punta Cana you can find the perfect resort to fit the vacation of your dreams: from family vacations to championship golf courses, to romance or luxurious relaxation, you'll find everything you need.

The tourism here has been developing at a dizzying pace, with many luxurious hotels with golf courses very close by. Many of these are of these are just minutes away from the Punta Cana International Airport, where most visitors fly in.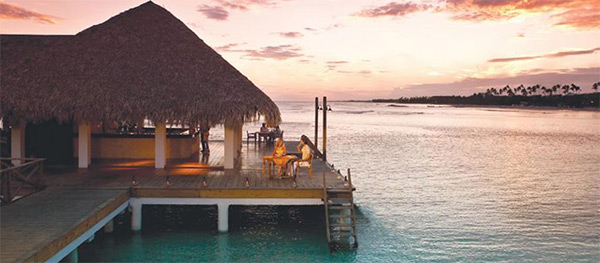 Boasting a seemingly endless supply of the world's most pristine beaches, the East Coast region features the top hotel brands from around the world. Here, you can find private and secluded beaches that are limited to hotel guests. However, if you prefer to be around other people you can also find public beaches that are filled with recreational activities.
Popular activities include catamaran trips, two-story party boats, high speed boats, kite boats, and even evening trips that include dinner. Touring boats are also available with glass bottoms so you can get an up close view of marine life. The East Coast is one of the best spots in the world for deep sea fishing, diving, snorkeling, kiteboarding, windsurfing and surfing. It's easy to get around to the different attractions and restaurants, with plenty of taxis nearby. Visitors can also book banana boat trips, kayaking, sailing trips or simply play beach volleyball.
If you're ready to book you next vacation to the beautiful destination of Punta Cana in the Dominical Republic, give me a call and we can make it happen. I can be reached at 920-339-3295.