J'adore Paris!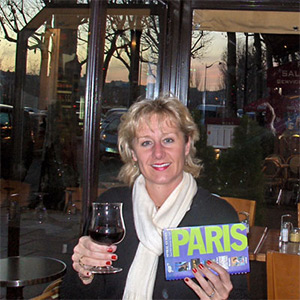 While dining at at a bistro we drank "beaucoup le vine rouge" (lots of red wine)
If you're thinking of traveling abroad, a trip over seas is a remarkable life changing adventure. I urge you to venture out and experience an incredible journey. You will come away fulfilled and satisfied that you stepped out of your comfort zone to enrich your lives.
Of Course a trip to Paris must include climbing the Eiffel Tower. Being afraid of heights didn't stop me!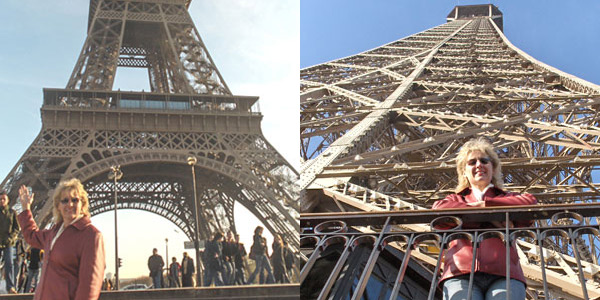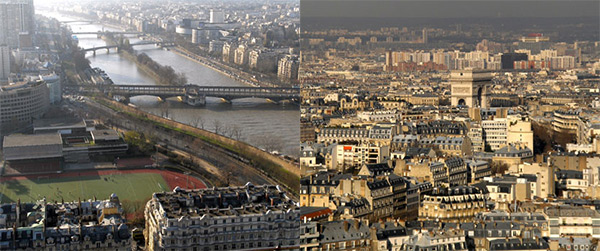 The Eiffel Tower was Designed in 1889 by engineer Gustave Eiffel and it is one of the most iconic–and recognizable–structures in the world. From day one, the tower was met with anger and contempt from the citizens of Paris—even predicting centuries of the "odious shadow" stretching over the city. Seems like they were wrong.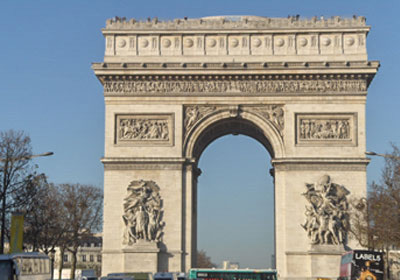 We drove down the Champs-Elysees. Only on New York City's Fifth Avenue will you find a luxury shopping experience parallel to that of the Champs-Elysées. Prestigious boutiques like Louis Vuitton, Guerlain, Yves Rocher are just some of its luxury shops that attract people from all over the world.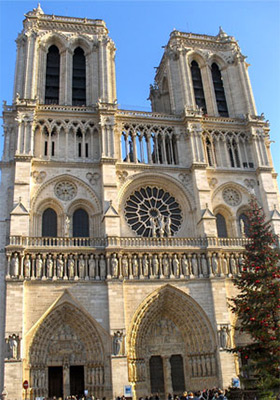 After a cruise down the Seine River, we docked next to, and toured the Notre Dame Cathedral. You may have heard about the hunchback who had roamed its towers. Maybe that's just a work of fiction created by the French-born author, Victor Hugo, but the cathedral that housed the living creature is very much real—and a prize of Gothic architecture at that.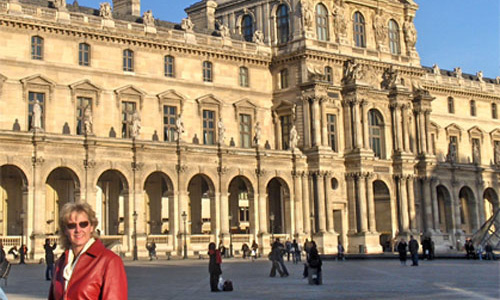 We strolled past Le Louvre- which is a world famous museum.
The Louvre has been the cultural centerpiece of the city since the 12th century. Today it houses world-renowned masterpieces like da Vinci's painting "Mona Lisa," the ancient Greek marble sculpture "Venus de Milo" and the stone Great Sphinx of Tanis. Did you know that the Mona Lisa painting is very small? It's only 21 x 30 inches.
While in Paris, why not extend your trip and ride the Euro Star train which is just 2 hours directly to London under the English Channel? Sound like fun? ….It was!
Isn't it time for you to you to see the Beautiful country of France and one of it's magnificent cities? Call Paradise Travel & Cruise and we can make it happen We are conveniently located in the Green Bay area!!