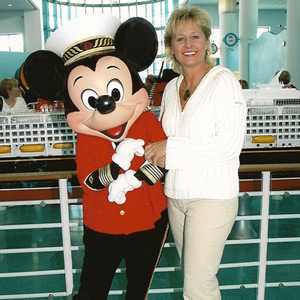 Did you know that Walt Disney World in Orlando Florida is 47 square miles of pure enjoyment? As an experienced Disney enthusiast and Earmarked Agent (an honor earned by the Walt Disney Travel Company), I will be able to tell you exactly what you need to know to make this trip incredibly special and hassle free.
I'll help you plan a perfect visit by advising you of what to prioritize on your itinerary depending on the ages of all travelers.
Disney enthusiasts come in all ages and sizes from young children, middle schooler's, teenagers, adults and grandparents. Together we can set up the best vacation possible.
Walt Disney World now offers the option to be all inclusive for your meals. You may enjoy their restaurants at a discounted price. This includes the ever popular character dining! You can enjoy every meal in a different unique setting. By purchasing the all inclusive option, you will SAVE money during your entire stay. To see what restaurants and options Disney has to offer, please click here.
There are four major theme parks at Disney.
They are Magic Kingdom, Epcot (with World Showcase), Hollywood Studios and Animal Kingdom.
Disney also offers 2 water parks that are considered the two most popular water parks in the county. They are Typhoon Lagoon and Blizzard Beach.
Don't forget about Downtown Disney!
What's there to do when you're not in the Theme Parks, or it's way after dark? How about everything from dining, to a distinctly Disney shopping extravaganza, to catching live music and shows! You can do it all in one day. All in one night. All in one place- the Downtown Disney area!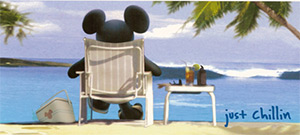 What are the benefits of staying on the Disney property? TOO MANY TO COUNT!
Extra Time in the Theme Parks – By staying on a Disney property, each day one Theme Park is open extra time so you can enjoy select attractions and spend more quality time together.
Disney's Magical Express Transportation – Motor coaches pick you up at the airport and take you to your select Disney Resort hotel while your bags/luggage is picked up and taken from the plane to your room.
Complimentary Transportation – Convenient monorails, ferryboat and air conditioned motor coaches run throughout the Walt Disney World Resort.
Save on Dining – You will enjoy the ease of having meals and snacks included when you purchased one of the magic your Packages that include a dining plan.
Care – From the day you arrive until the day you check out, you'll experience incredible Disney service no matter where in the "world" you turn!
Call me at 920-339-3295 and together we will plan your trip to the "Happiest Place on Earth."